Step 1
Step 2
Move Tachyon VPN to Applications and then open it at Launchapad.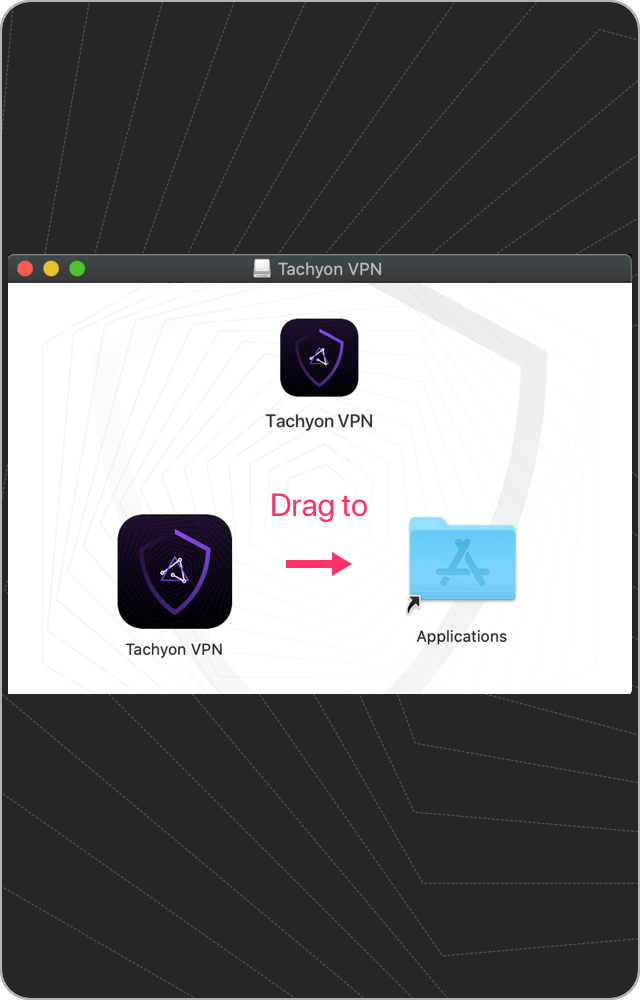 Step 3
Enter Power-on Password of your computer and click OK.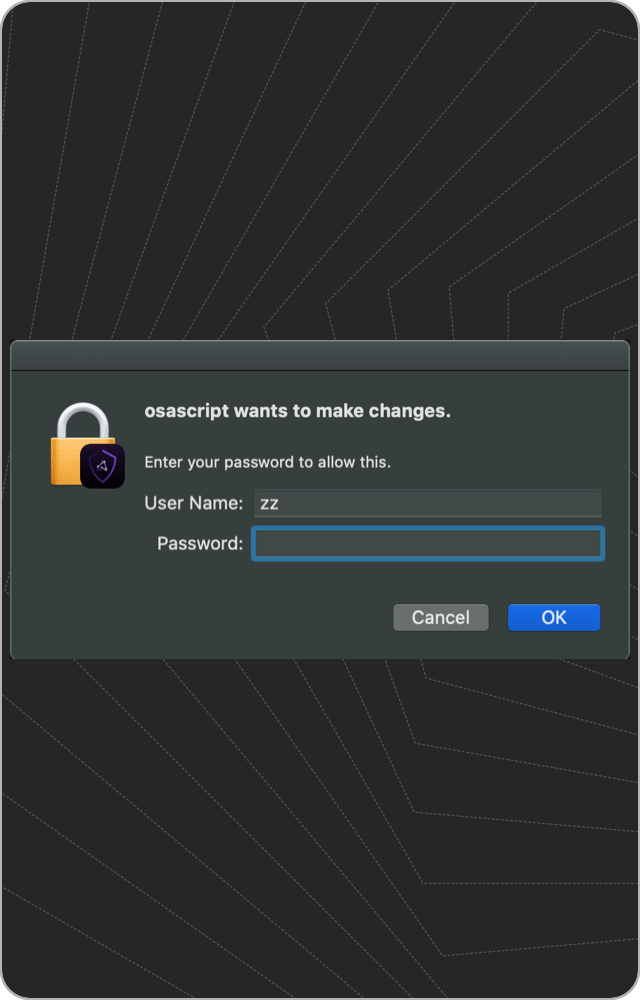 Step 4
Click
Get the Key
and copy the Key from our website.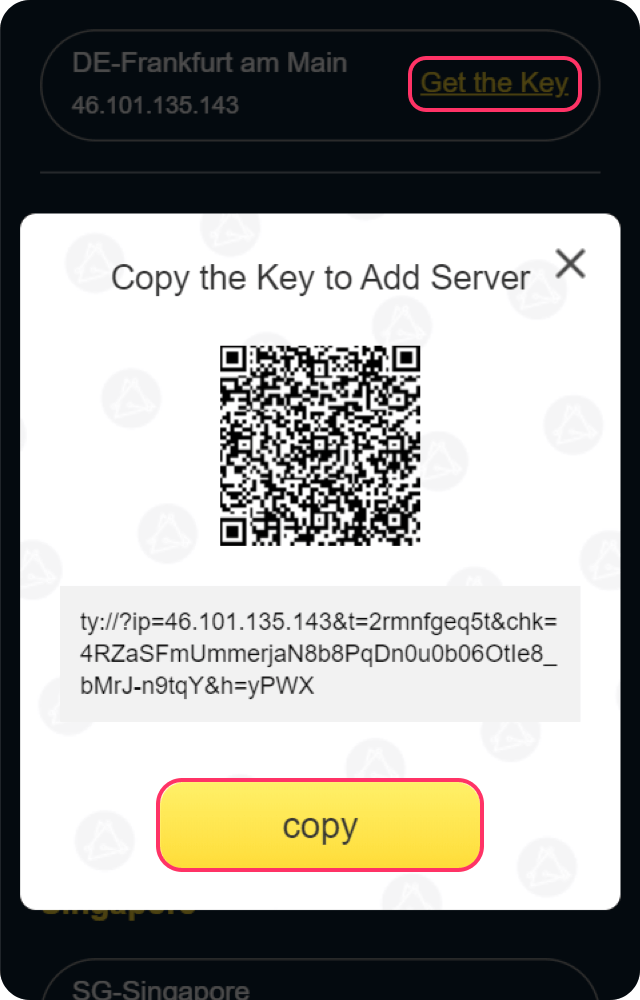 Step 5
Paste Tachyon key and click Add a Server.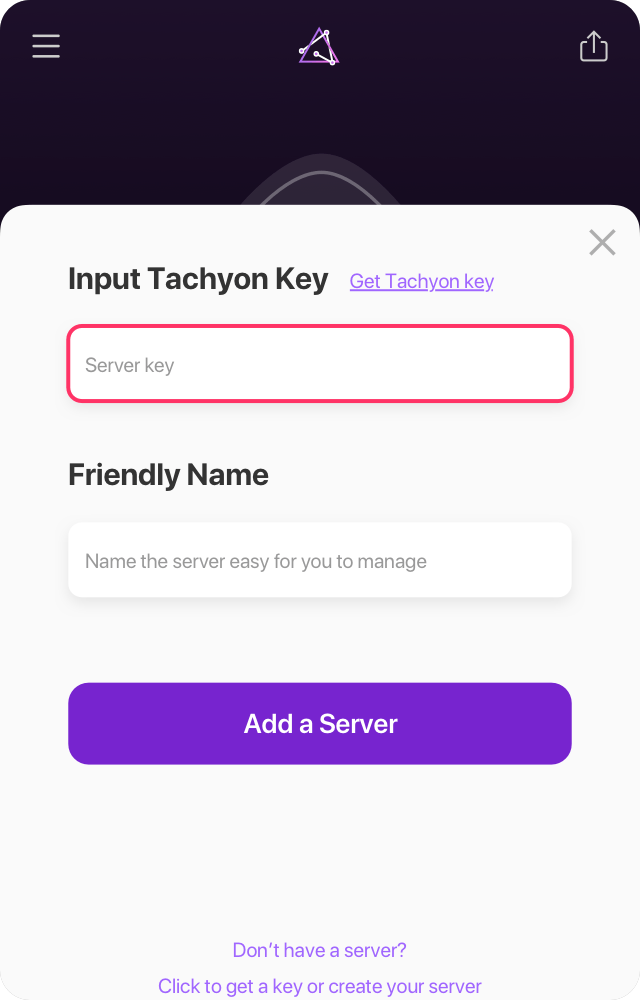 Step 6
Now you are connected to our private and secure VPN.